The Hockey IntelliGym®
Cognitive training platform proven to
improve performance by up to 30%
Training Program Highlights
Award-winning computer-based cognitive training platform scientifically proven to enhance awareness, improve anticipation, and boost on-ice decision making

Train 2 times per week for 30 minutes per session and see initial results within 6 weeks of training

Improved cognitive skills leads to better passing and positioning, enabling quicker transitions, break-outs, and rushes.

Used by the U.S. National U17 and U18 Teams since 2009, by hundreds of major junior and collegiate players, and more than 25,000 hockey players and teams between ages 10 and 25
The Hockey IntelliGym® significantly enhances Hockey IQ and improves on-ice performance for athletes by strengthening their cognitive skills including anticipation, awareness, decision making, and other cognitive skills through an adaptive cognitive training platform.
IntelliGym® Reduces
Head Impacts & Injuries
Studies have shown a significant reduction in the number of head impacts among IntelliGym® users when compared to a control group, with one study showing a 15% reduction in on-ice injuries and another showing a 50% reduction in head impacts.
IntelliGym® Improves
On-Ice Performance for USA Hockey NTDP
The USA National Team Development Program integrated the Hockey IntelliGym with its U17 and U18 teams in 2009, and since then, the various cohorts have won an unprecedented seven IIHF World Championships.
The Hockey IntelliGym® trains multiple cognitive skills over time with a series of levels that each adapt to an individual athlete's unique needs. As an athlete progresses through the training, they continue to heighten awareness, increase anticipation, and improve decision-making.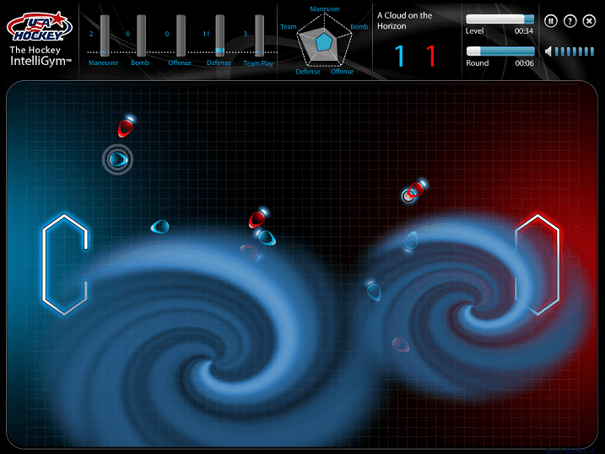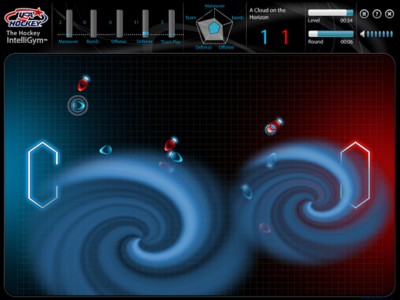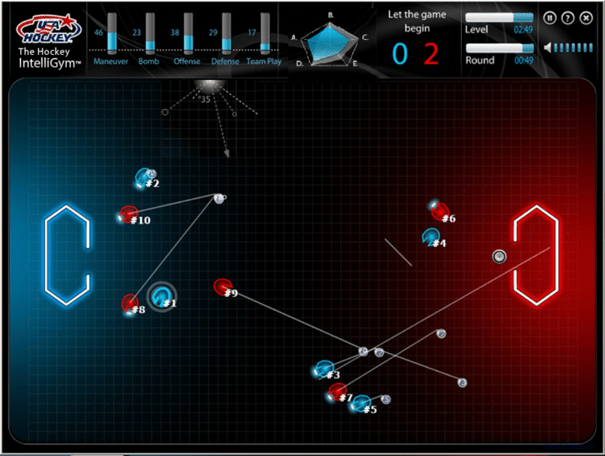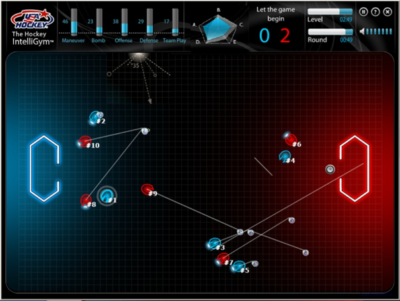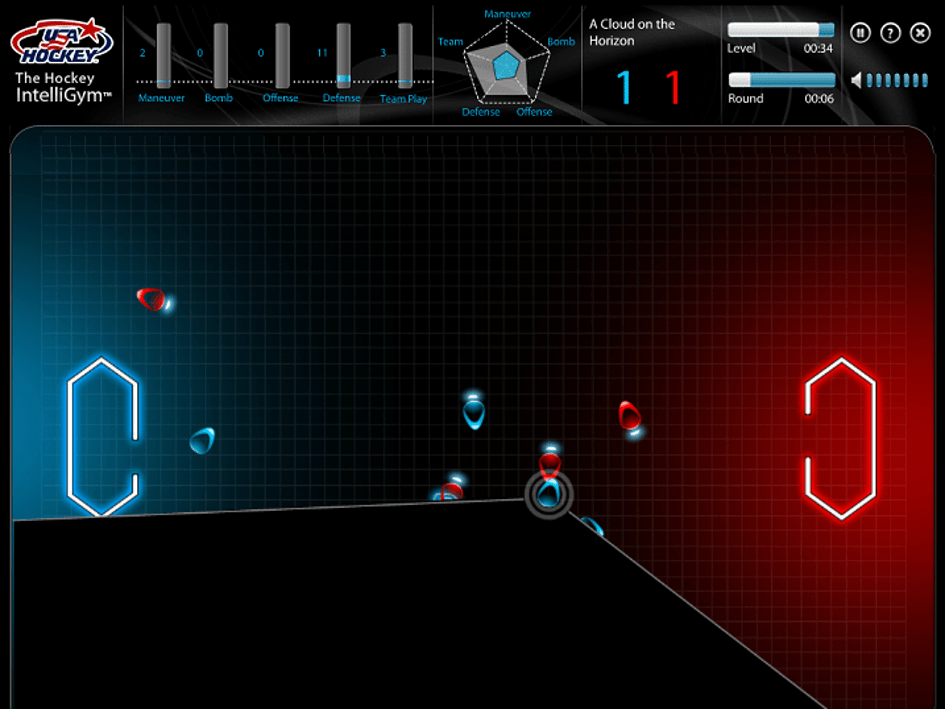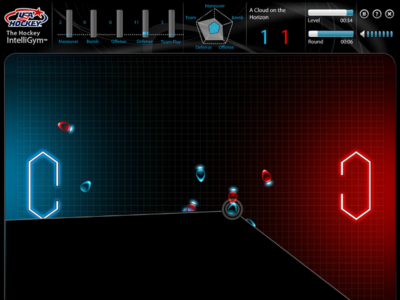 Enhance Your Hockey Sense
Join the 50,000 athletes who trust the IntelliGym® to take their game to the next level