Hockey IntelliGym® Training Tips
Mid-season strategies to optimize your routine
and maximize your year-end performance
The season grinds on.
While the summer months are typically the time for training, and the start of a season is the time for goal-setting, by mid-season it's easy to feel fate has been determined. However, it's actually an ideal time to do some reflecting and skill honing. Here are 5 tips to optimize your mid-season routine to maximize your year-end performance. 
1. Set some goals for the next phase of the season.
Where do you want to be in a month? 6 weeks? Next season? Reflect on how far you've come this season and where you want the next year to take you. Make sure to write down these goals and keep them nearby for reference, to track them, and to amend them depending on how the next phase of this season and the next year evolve. You'll be shocked to see how far you can come. Make them SMART – Specific, Measurable, Attainable, Relevant/rewarding, and Time-bound/trackable.
2. Try something new to challenge your body.

While it's tempting to spend all your time on the ice, investing some time in a sport that complements your training can have huge benefits, physically and mentally. Yoga is fantastic for flexibility, balance, and strength while swimming builds endurance, boosts circulation, and is great cardio training. Both these sports also challenge and build your ability to focus and be mindful. Not into these? Martial arts, soccer, lacrosse, and tennis are also great options for hockey players. Be careful not to overexert your body and give it time to rest and recover.
3. Learn to fuel yourself

It's no secret that eating right and properly fueling your body are a huge part of performance. Make a commitment to fueling your body properly not just before and after a game, but all week long. This includes lots of whole, fuel-boosting carbohydrates, protein to build and repair tissues, fruits/veggies, healthy fat, and lots of hydration. There are tons of thorough resources available online or consider consulting your family doctor or a nutritionist.
4. Hone your pre-game routine
Having a routine is a perfect way not just to make sure you have your hockey bag full of everything you need, but that your mind is prepared. Think about what best prepares you physically and mentally for a game, make a list, and before each game or practice, channel your inner Santa and check it twice (or just once).
5. Up your cognitive game

One skill that's often overlooked but super important – training a players' brain. During the season, practices and games put a lot on strain on players' bodies and minds – which is why midseason is still a great time to begin work on cognitive skills. Improving hockey IQ, also referred to as hockey sense, helps the ability to predict game flow, set-up plays, find space, and overall have the ability to understand the ice. A strong cognitive game not only improves performance, but it's also a valuable skill for safety.
That's where The Hockey Intelligym® comes in.
The scientifically-backed program uses tech originally designed to train the brains of fighter pilots for combat. Years of research and development brought this technology to the ice. The result? Athletes see improved awareness, anticipation, decision-making under pressure, focus and concentration, and execution, in turn improving their performance and reducing their chances of injury. Thousands of players of all levels have used it to get a leg up on the competition.
The software program focuses on improving hockey I.Q. through 30-minute computer training sessions, ideally 2 times a week.  If a player trains twice a week, results show up on-ice after about 6 to 8 weeks. Thousands of players worldwide have trusted the Hockey IntelliGym® to hone their cognitive skills. It's also the official cognitive trainer of the USA Hockey National Team Development Program.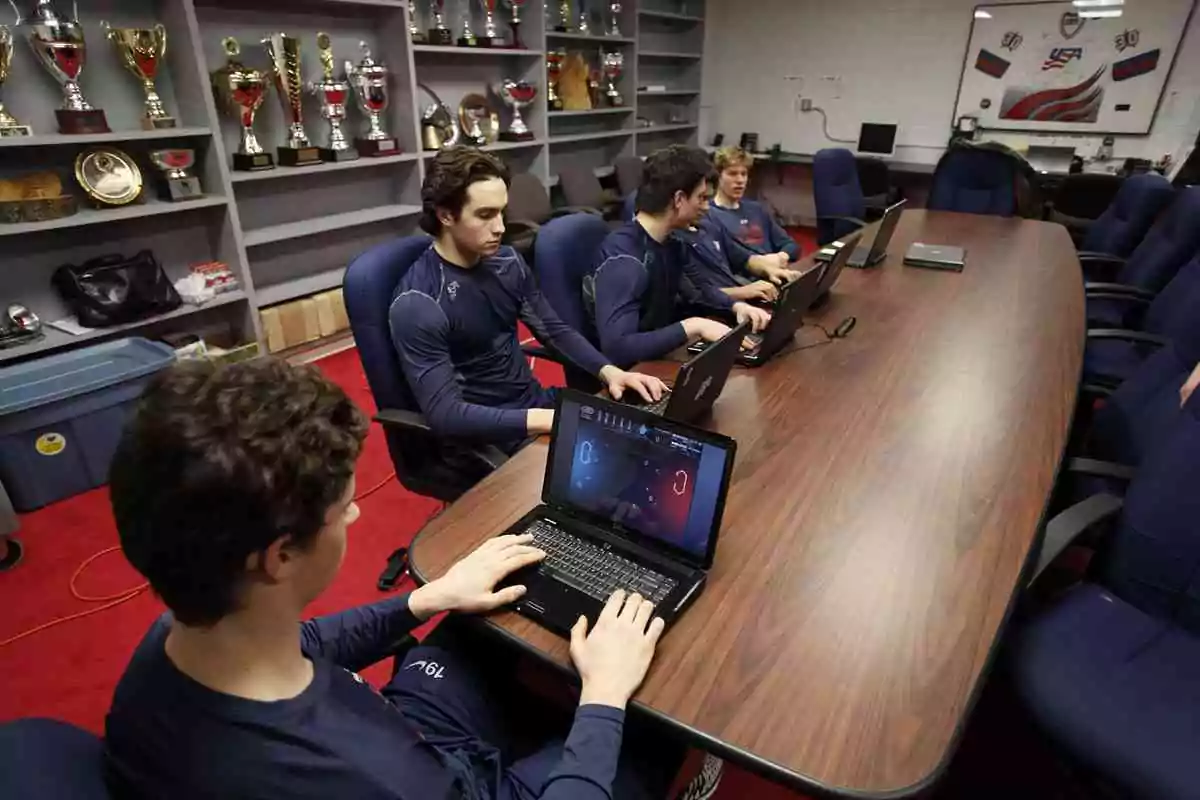 In 2009 the USA Hockey NTDP integrated the Hockey IntelliGym® with its U17 and U18 teams in the middle of the season. A total of 44 players used the IntelliGym that winter. As a result, the athletes improved their PPG (Points Per Game) by an average of 42% compared to the pre-IntelliGym stats while the team wins ratio more than doubled within the season. Since then, the various cohorts have won an unprecedented seven IIHF World Championships with a total of 28 medals over that span.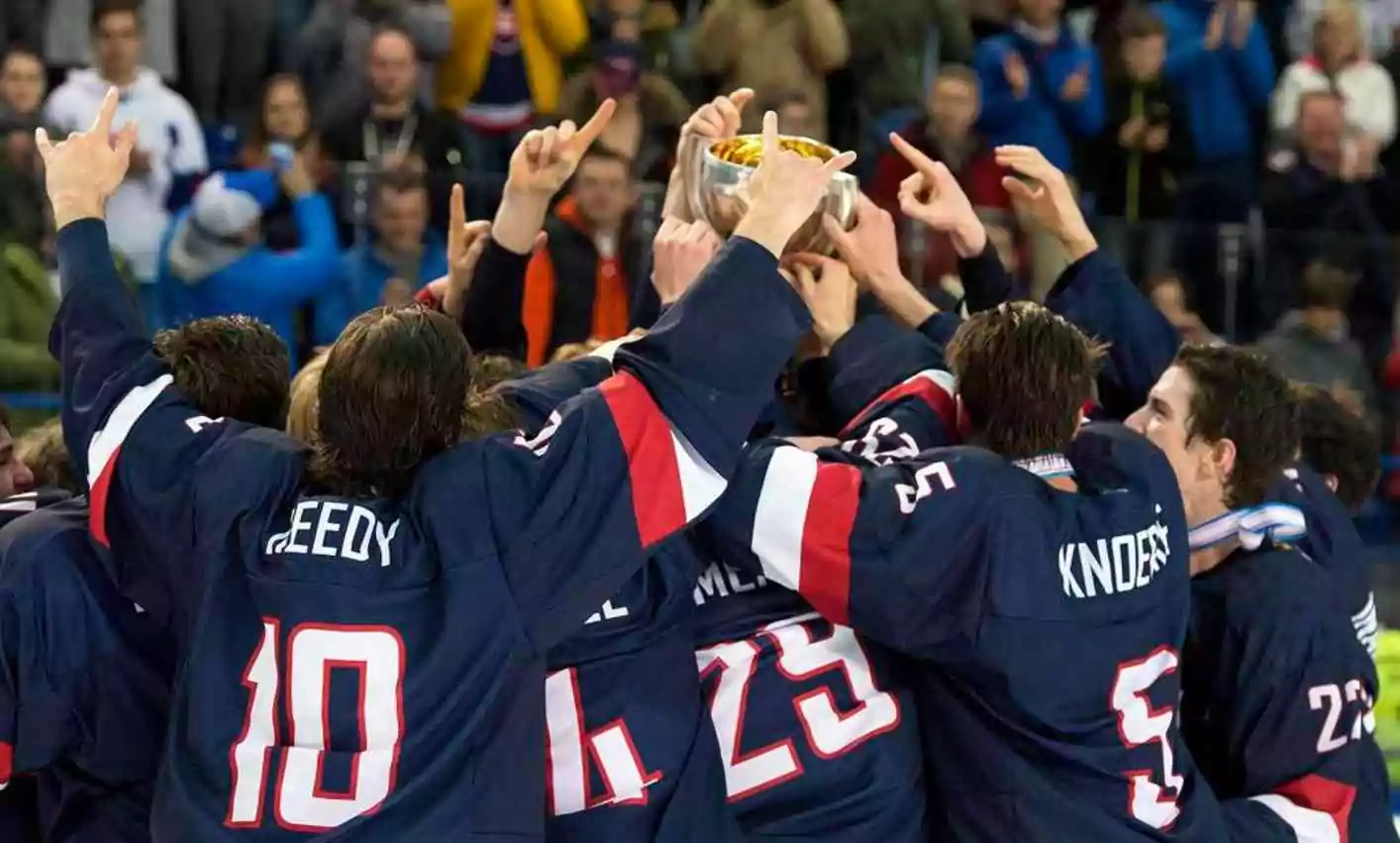 In addition to improved on-ice performance, IntelliGym has also shown to decrease the potential for concussions and other on-ice head injuries. Most hockey injuries are a result of unanticipated hits. By improving on-ice awareness and anticipation of plays, cognitive training can help reduce unanticipated impacts. A study out of the University of Delaware and presented at the Mayo Clinic Ice Hockey Concussion Summit found that players who used the IntelliGym® saw a significant reduction in the number and magnitude of head impacts compared to a control group who used a placebo program. Another study conducted by USA Hockey and Applied Cognitive Engineering, presented at the IIHF International Youth Coaching Symposium during the IIHF Ice Hockey World Championship in Helsinki, Finland, showed a reduction of 15% in on-ice injuries and a 28% reduction in head impacts for the USA Hockey National Team Development Program.
So while half the season is completed, the optimists within us say that there's still half to go. It could be the perfect time to sign on with Intelligym to fuel the playoff push you need.
Bring on the rest of the season!