Significantly Better On-Ice Performance
In As Little As 5 Weeks
The Hockey IntelliGym® is a computer-based cognitive training program for athletes proven to enhance Hockey IQ and improve on-ice performance by strengthening cognitive skills including anticipation, awareness, decision making under pressure, and focus.
See an average 30% increase in stats such as goals, assists, completed passes, and reduced giveaways within one season.
Official Training Partner of OMHA Hockey for 5 YEARS
Since 2015, OMHA has offered its players, coaches, and teams the Hockey IntelliGym as the preferred training tool to help develop important Hockey Sense. All 225 minor hockey associations and 28 leagues have access to IntelliGym training. In the U.S., the Hockey National Team Development Program has been using IntelliGym since 2009 as its official academy and virtual home training system®.
Research-Based and
Scientifically Proven
to Enhance Performance
The Hockey IntelliGym® is based on over 30 years of cognitive science research, dating back to the late 1980s in the Israeli Air Force, where fighter pilots were trained to improve their skills using the same technology that the IntelliGym® is built on. Since then, our team of leading scientists, engineers, athletes, and coaches have adapted this technology to the world of sports and measured performance improvements across thousands of athletes. Not only that, but we've also found that training with the Hockey IntelliGym® can help reduce your risk of injury.
Why We Choose The Hockey IntelliGym®

That's the difference between average and good, and good and great players. And working with the IntelliGym will force them to make good decisions, to be able to understand the cues through the game and to incorporate them in our game.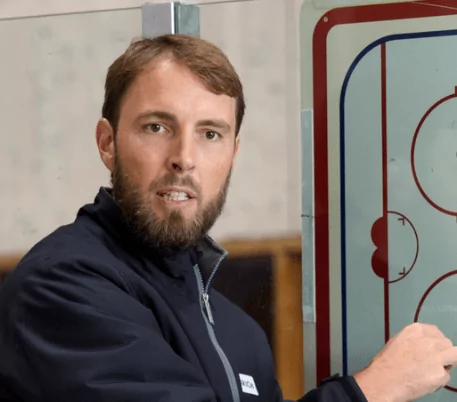 Hockey Sense is no longer an unconscious skill that is only trainable through actually playing the game. The Hockey IntelliGym gives our players the possibility to train their cognitive skills no matter where they are.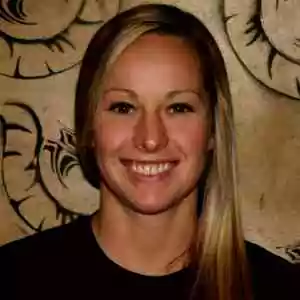 So much of our sport relies on Hockey IQ and recognition skills. The players who have hockey awareness and hockey sense set themselves apart from the others. The IntelliGym is a platform that players of all ages can use to develop those crucial mental skills and it's another tool our players can use to become better hockey players between the ears.

We fully expect the Hockey IntelliGym to become part of the regular training regimen for players at all age levels and abilities.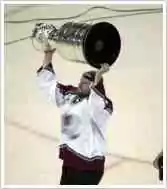 As a former NHL player and Stanley Cup recipient, I got to be on the ice with the best players in the game of hockey. I learned one main thing from being around these great hockey players and that was you must have a great mind to excel at the highest level. When I first took on coaching a Minnesota high school team, I wanted to provide the players with the best training possible and give them the extra edge that it takes to help win games. For this, I've implemented the Hockey IntelliGym into our regular training regimen. So far, our guys are completely into it and I personally know that the numbers on the ice will follow.

They started to make plays under pressure that I hadn't seen prior to them using the IntelliGym.